17
Mar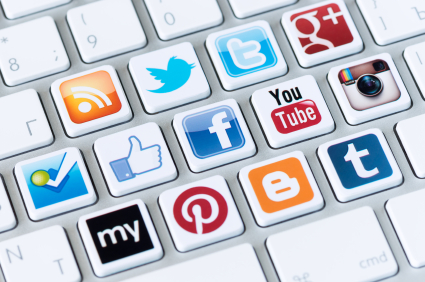 There's no question that social media marketing is an important part of any online campaign. Any company, brand, blog, or individual wants to get attention to his or her cause needs to have a strong social media presence if they hope to get any type of a positive response. Not only do people see social media presence as a sign of trustworthiness and authority, not only is this now part of SEO, but more people use the Internet for social media interaction than anything else. If you want to reach the massive crowds (as seen here) that are out there you need to find them where they are at online.
So since social media is always changing, how do you stay on top of the most recent trends? While this can be a difficult challenge the truth is that if you do some research and keep on top of market trends then you will be able to take the actions needed to get the most out of your efforts, and you'll end up like this in no time .
One trend for 2017 and beyond that is almost certain to continue is the movement towards more video content and especially with live video content. In the same way that TV replaced radio in many ways and supplanted reading as the top form of recreation, video content is rapidly replacing online audio and text to become the most highly in demand form of social media content.
Another important trend to keep on top of is understanding which social media platforms are exploding in popularity and which ones are falling behind. If you're trying to reach a younger audience there is no question that you need to be on Snapchat. On the other hand, if you are looking to harness the influence of a few powerful social media influencers than Twitter and Facebook are still some of the best platforms around and are going to offer you the biggest opportunities to get quality results through powerful endorsements.
You also need to consider the type of campaign that you are prepared to run. If you are picture heavy then Instagram and Pinterest are your best options. On the other hand, if you tend to be short, snappy, and get quickly to the point in a smart way then you might want to consider both Twitter and Snapchat. Then you have Facebook, which has enormous potential of paid advertising and can do a little bit of everything but because of the way the algorithm is set up is also harder to go viral with if you do not use paid advertising with the rest of your campaign.
The good news is that while people may continue to argue about email marketing, content marketing, and video marketing, there is absolutely no argument that the many different forms of social media marketing are absolutely booming and are going to continue to do so well after this year is over and done with. Stay on top of the trends, follow the instructions in this article and you will be happy with the results!